Failure of the Day: 30/30
There you have it. In the evenings now I wander in the small circle I can make around the tiny lime green table in my room, my writing office, the one condition I laid out on which cohabitation was predicated. AKA our second bedroom, AKA Greenhaven. I walk there, in that small circle, in the evenings because what I usually spend that time doing is now done. Done.
The first draft took 30 days. The second draft took 30 months. I will ignore the exponential implications of how long the third draft will take. The manuscript is now before the eyes of a triumvirate of readers whose opinions I hold in the highest esteem but whom, when they call out the truckload of rookie mistakes I undoubtedly made, will not necessitate my instant death by mortification.
I'm not quite sure what to do with myself in the evenings just now. On Monday, my first evening without a novel to worry into pulp, I took a quiz ("What Country are You?"). In a mere 6 questions, I got a result that described me exactly and succinctly.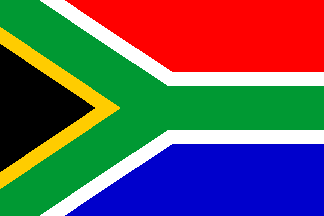 You're South Africa!

After almost endless suffering, you've finally freed yourself from the oppression that somehow held you back. Now your diamond in the rough is shining through, and the world can accept you for who you really are.
You were trying to show who you were to the world, but they weren't interested
in helping you become that until it was almost too late. Suddenly you're a very hopeful person, even if you still have some troubles.

Take the Country
Quiz at the Blue Pyramid